BOOKING CONTACTS
Large Groups (10 or more)
David Gardner, Head of Sales, Train Chartering david@trainchartering.com
Up to 9 Guests
info@trainchartering.com; special rates for 4 - 9 persons.
NOT ONLY A SCOTTISH WEEKEND
This special journey in a private charter Intercity train is more than a great Scottish weekend during the Edinburgh Festival season. It is also a grand tour through England on the scenic East Coast railway.
LUXURY TRAIN CLUB BONUS
Members of the Luxury Train Club have £75 off per person (£45 pp from York). Join the Club free by signing up for their free newsletter.

FRIDAY 17 AUGUST 2018
Your group boards the train at London King's Cross or Stevenage or Peterborough. Welcome glass of Champagne and early lunch is served en route for Scotland.
Time to visit historic York
We call at York for a leg-stretching stop of a couple of hours. The station is beside the ancient city walls and the National Railway Museum (free admission). The narrow cobbled streets of the historic city centre and the York Minster church are close by.
Re-joining the train mid-afternoon, we continue north. Dinner service begins commences as we pass Durham Cathedral, Antony Gormley's 'Angel of the North' and the famous Tyne Bridges at Newcastle.
Coastal Views
There are fine views across the North Sea on the approach to the Royal Border Bridge at Berwick-upon-Tweed and shortly afterwards we enter Scotland. Arrival at Edinburgh Waverley at around 20.00hrs and transfer to the Principal Edinburgh Hotel for a 3-night stay.
SATURDAY 18 AUGUST 2018
Hotel Breakfast. Options for today:

Option 1: Edinburgh at leisure
You will be given all-day tickets for 'hop on hop off' open-top bus tours operating in the city centre & surroundings, including Leith where the Royal Yacht Britannia is moored. You can also enjoy the Edinburgh Festival Fringe season with street performers and musicians.
Option 2: Lunchtime rail tour
Via the Forth Estuary and Fife Coast (Supplement payable). Departing at around 11.00hrs - Stirling - Alloa - north bank of the Forth Estuary, with views of Edinburgh - Inverkeithing North - up the Fife Coast via Burntisland and Kirkcaldy (fine coast views) - Thornton Junctions - Lochgelly - Dunfermline - cross the Forth Bridge - Edinburgh at 16.00hrs. Four-course lunch is served.
Sandwich buffet, tea / coffee & whisky 18.30hrs
At the hotel. Afterwards, walk to Edinburgh Castle; reserved seats for the Edinburgh Military Tattoo. This is an uphill walk without vehicular access.
About Your Seats
Your seats are in Section 10, which face down the Esplanade towards the Castle for a great view. Here is the seating plan.

22:30hrs - Performance begins.
The Tattoo is a unique celebration of music, dance and military pageantry performed by almost a thousand musicians, pipers, singers and dancers.
The spectacle is brought to a close by a lone piper, high on the ramparts, followed by spectacular fireworks and a rousing chorus of Auld Lang Syne.
SUNDAY 19 AUGUST 2018
Day excursion into the Scottish Highlands. Board at Edinburgh Waverley around 09.30. The Great British Breakfast is served. Look out for herds of deer as the train climbs to the wild Druimuichdar Summit. There are destination options.
Option: CairnGorm Funicular
Get off at Aviemore, transfer 12 miles to Scotland's only funicular railway. Up breathtaking mountain terrain to Top Station's panoramic views at 3,500ft. Viewing terrace, exhibition, shop, cafeteria and highest post box in Britain.
Option: Distillery Tour
Get off at Aviemore, visit the Tomatin distillery or another and see how whisky is produced and learn about its history. Re-join the train at Inverness.
Option: Strathspey Railway
Leave at Aviemore, ride this standard gauge steam railway running from beside the main line station through Boat of Garten to Broomhill, a remote station that was 'Glenbogle' in 'Monarch of the Glen.' Free time in Aviemore before re-joining the train.
Option: Aviemore or Inverness at Leisure
Free time at leisure in the 'Highland Capital' city of Inverness, or at Aviemore.
Four-course dinner
On the return through the dramatic mountain terrain to Edinburgh.
MONDAY 20 AUGUST 2018
Breakfast in the hotel. Board at Edinburgh Waverley. Our return route is via the East Coast Main Line, with clifftop views out over the North Sea as we head towards the border near Berwick-upon-Tweed. Lunch is served on the way south.
After calling at Peterborough and Stevenage, the journey ends at London King's Cross.
ABOUT THE TRAIN AND HOTEL
Private First Class carriages on Intercity trains with included dining, round trip / return journey.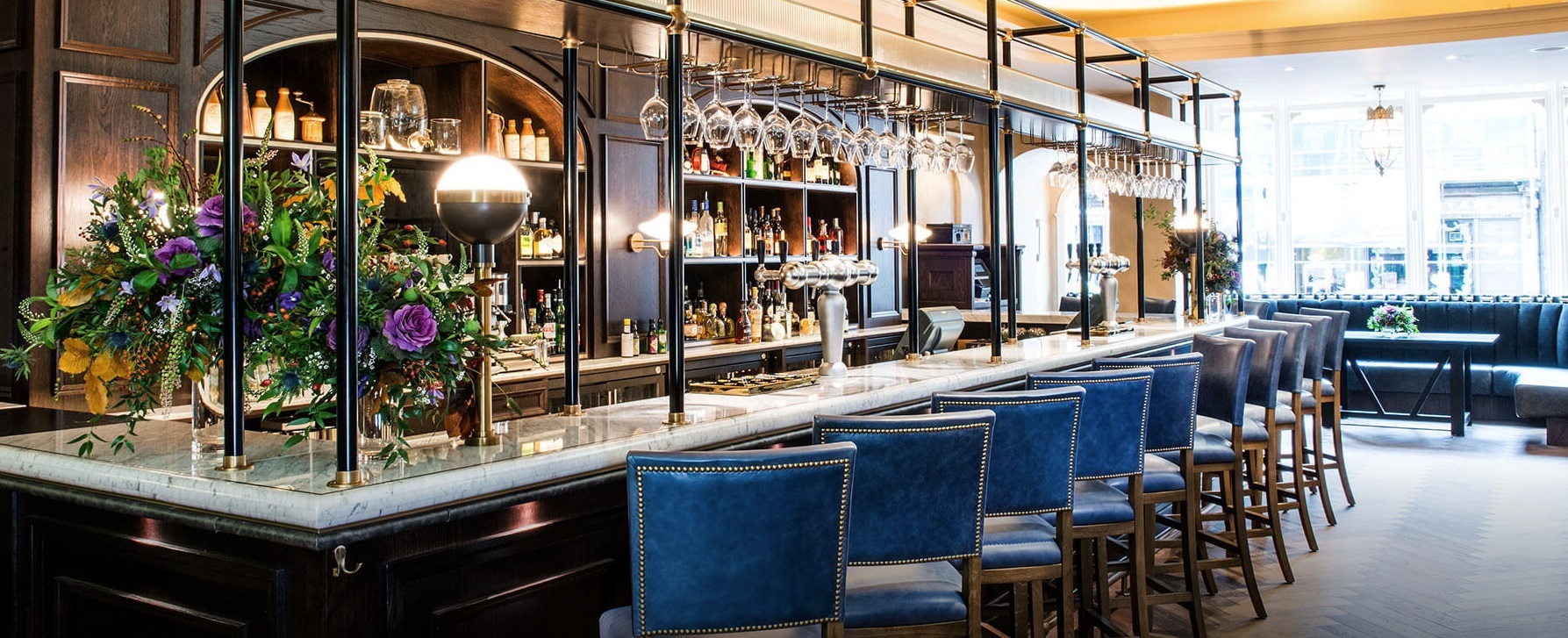 Principal Edinburgh Hotel in George Street, centrally located near Princes Street and the station. Rated 89% 'excellent' or 'very good' on TripAdvisor.
TIMES
All timings are for guidance. Confirmed times will be with travel documents.
Departing Friday 17 August, arriving back Monday 20 August 2018.
London King's Cross DEP 10.15 ARR 19.10

Stevenage DEP 11.00 ARR 18.25
Peterborough DEP 11.40 ARR 17.35
York DEP 16.00 ARR 15.30
PRICES
From London Stevenage or Peterborough £1,295 per person* (£4,750 for 4)
From York £1,050 pp* (£3,850 for 4)
Supplement for Saturday Lunchtime rail tour £140 per person (£500 for 4)
Supplement for private table for two £140
Supplement for use of table for four by two people £240
Larger Groups - Ask for our best price.
*Luxury Train Club Member discount £75 off pp (£45 pp from York)
GENERAL INFORMATION